What – other than the dying of songbirds and fickle tweeting of a man wearing a mask of orange spray tan – do you remember of the decade that just passed? Was it the youthful crowds that thronged colonial and confederate statues in Cape Town (2015) and Charlottesville (2017), singing, chanting or – as artist Sethembile Msezane preferred – standing still, wings outstretched? No? What about El Anatsui's curtain-like sculpture, made from flattened aluminium seals from the tops of liquor bottles, draped over the columned vestibule of Berlin's Alte Nationalgalerie in 2010? Neither! Okay, let me jog your memory some more.
Maybe it was Kapwani Kiwanga's installation, The Secretary's Suite (2016), an elaborate piece of ficto-criticism exploring gift economies shown at the 2016 Armory Show's African Perspectives annexe? Or how about the orange glow enveloping Dineo Seshee Bopape's room-scale installation, Untitled (Of Occult Instability) [Feelings] (2016-18), in curator Gabi Ngcobo's assured 10th Berlin Biennale in 2018? Still no? Well then surely Tracey Rose's incantatory 2015 street action in which she repeatedly chanted "Patrice – Lumumba!" as she walked from WIELS, an art centre in Brussels that later hosted Koyo Kouoh's exhibition, Body Talk: Feminism, Sexuality and the Body in the Work of Six African Women Artists (2015), which featured a video of Rose's action?
How does one summarise a decade without flattening out its complexity and ignoring its contradictions? The listicle, an anaemic form of art criticism that came into its own in the 2010s, surely isn't an option. The ten most important artists/curators/dealers of the 2010s! Oh, the bruised egos. The five most valuable artworks sold at
1–54 Art Fair's London debut in 2013! Who even remembers 2013? The ten most valuable
African artists traded at auction in 2015! No, wait, do we exclude Irma Stern (1894-1966), the South African expressionist painter whose auction sales totalled $92 million between 2005 and 2015, making her the ninth most valuable woman artist globally sold at auction in that period? Um … um. Okay, let's settle on a list of the five most important exhibitions not curated by
Okwui Enwezor
?
Enwezor, who died aged 55 in 2019, is central to any reckoning of the 2010s. His fingerprints are all over the decade. Do you remember Rise and Fall of Apartheid: Photography and the Bureaucracy of Everyday Life, which in 2014 travelled to Johannesburg, the city featured so prominently in his exhibition of mostly documentary photographs? Or how about All The World's Futures, Enwezor's overcrowded yet thrilling exhibition for the 56th Venice Biennale in 2015, which featured a suite of screen-printed text paintings and outdoor neon work by Glenn Ligon recalling a case of racial violence from 1964? Critic Benjamin Genocchio, who was later #MeToo'd out of his job at the Armory Show in 2017, wrote that Enwezor's show was a "morose, joyless and ugly biennale". It was a common refrain, which seemed to miss something fundamental: the exhibition was a threnody to our morose, joyless and ugly age.
Not all of Enwezor's exhibitions generated argument, let alone critical notice. In June 2010, Enwezor oversaw the exhibition project Events of the Self: Portraiture and Social Identity at the new Walther Collection museum in southern Germany. His multi-part exhibition included, among others, a group show featuring the work of 25 contemporary artists, a dual exhibition of portraits by Seydou Keïta and August Sander, and a monographic show for Nigerian-British artist Rotimi Fani-Kayode, whose "subversion of the fraught distinction between nakedness and the nude" was a point of genuine delight for Enwezor. Maybe you remember this exhibition, a freelance gig for a wealthy patron, collector Artur Walther, which nonetheless saw Enwezor remain true to his project of provincializing Western art history by locating it in a broader continuum of global practices?
No! Okay, let me start over then.
A month before Events of the Self opened in Neu-Ulm, the Beyeler Foundation near Basel opened the largest-ever European retrospective of Jean-Michel Basquiat's works. In a 1988 obituary for the painter, critic Robert Hughes (another white dude with a megaphone) described Basquiat as a "tiny talent" and "wild pet for the recently cultivated white" whose auction prices ($300 000 shortly after his death) were overblown. In 2017, Japanese collector Yusaku Maezawa paid a record $110.5 million for an untitled Basquiat painting from 1982, which – to raise an indiscrete but necessary fact – far exceeds the reported sales totals for African art sold at auction in any given year. But wait, isn't Basquiat a diasporic artist?
A month after works by to Yto Barrada, Zanele Muholi, Berni Searle and Zwelethu Mthethwa (who in 2017 was imprisoned for killing sex worker Nokuphila Kumalo in 2013) went on show in Neu-Ulm, Instagram's co-founder Kevin Systrom took a photo of a dog near a taco stand in Mexico. He later uploaded his snap to a prototype version of Instagram called "Codename" and captioned the photo "test". Cute, a treacly internet genre that is beyond criticism, found a new home. In 2012, Systrom and his business partner Mike Krieger sold their wildly successful start-up business to Facebook for about $1 billion in cash and stock.
Instagram was launched in the same year as Pinterest and today forms part of a constellation of tools offering virtual image-sharing in exchange for details of your friendship circles, browsing interests and much besides. The ubiquitous cultural practice of going to bed scrolling through the lives of strangers has buoyed celebrities (remember JAY-Z and Beyoncé in the Louvre in 2014?), revealed illegalities (the 2014 death of Eric Garner, filmed by his friend Ramsey Orta and uploaded to YouTube) and birthed influencers (like writer Antwaun Sargent and Africa-focused dealer Stefan Simchowitz). It has also entangled users in an inescapable and perpetual present in which voyeurism and consumption coincide with performance.
"Anyone who wants to go public, to begin to act in today's international political agora must create an individualised public persona," wrote art critic Boris Groys in Going Public, a collection of essays published in 2010. The methods and tactics of the various social movements that throughout the 2010s revivified the possibilities of civil disobedience through their leaderless actions and anti-propositional logic bore out Groys's speculation. At the time of writing, Groys was interested in how easy access to digital cameras and video equipment combined with the global platform of the internet had "altered the traditional statistical relationship between image producers and image consumers." The rise of the smartphone, a ubiquitous technology, has merely amplified his key insight: "Today, more people are interested in image production than image contemplation."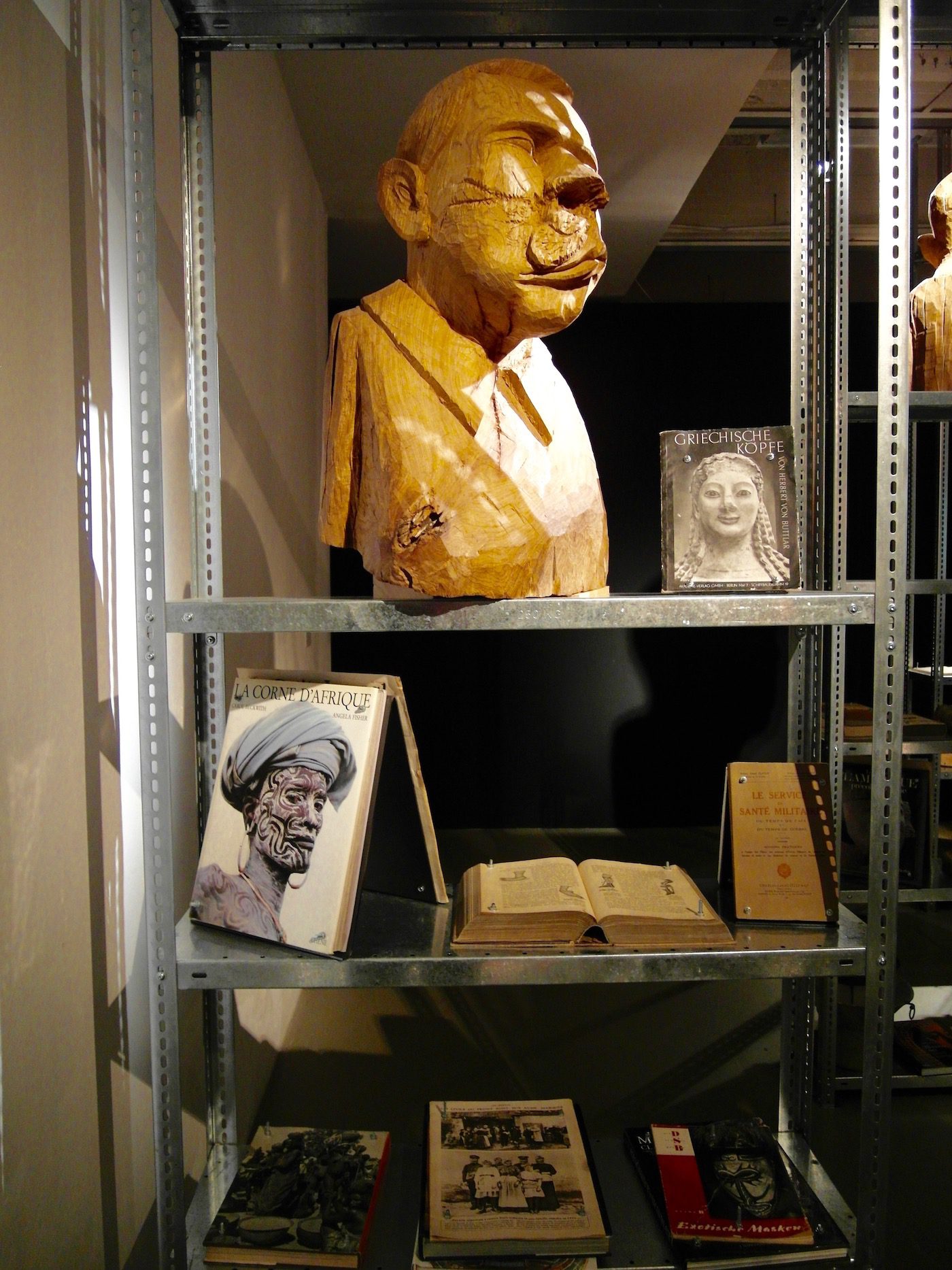 The image-led apps that dominate our engagement with art have also virtualised our understanding of art, social practice and the public sphere. "Faced with the infinite multiplicity of digital files, the uniqueness of the art object needs to be reasserted in the face of its infinite, uncontrollable dissemination via Instagram, Facebook, Tumblr, etc.," wrote art historian Claire Bishop in the September 2012 issue of Artforum. But how exactly can the art object be reasserted? Through embodied engagement with the unruly world of people and things, I'd venture. By sidestepping the spectacle of the Miami banana in favour of complexity, which was certainly a hallmark of Carolyn Christov-Bakargiev's magisterial dOCUMENTA(13). Remember the warm glow of Etel Adnan's paintings and creepiness of Kader Attia's haunted installation, The Repair from Occident to Extra-Occidental Cultures (2012)?
"How does the curator of contemporary art express her intellectual agency within the state of 'permanent transition' in which contemporary art exists today?" wondered Enwezor, a true believer in the power of exhibition making, in a 2008 essay titled 'The Postcolonial Constellation'. "How does the curator work both within canonical thinking and against the grain of that thinking in order to take cognisance of artistic thought that slowly makes itself felt, first in the field of culture, before it appears to be sanctioned by critics and institutions? I do not have specific answers to these questions." It was a measure of his life and work that Enwezor never stopped trying to divine those answers through temporary assemblies of objects and thought proposals that we were all invited to witness and engage with.
 Sean O'Toole is a Cape Town writer and contributing editor to Frieze.