Contemporary And: Kader Attia is the curator of this year's Berlin Biennale and brought together an artistic team of five people. How do you curate a biennial in the context of a global pandemic with a team from various geographical points of origin?
Marie Hélène Pereira: Kader invited voices from different perspectives and contexts and this enriched the conversations in the artistic team. When we work on an international biennial it is good to have a sense of presence coming from different contexts, and we had a chance to experience that as a team. Yet the pandemic and all the travel restrictions made it difficult for us to physically meet in Berlin during the time of preparation. Most of our conversations with Kader and among each other happened online or in small committees in different places.
C&: Could you elaborate on the importance of presence in the context of this year's Berlin Biennale?
MHP: The physical encounter plays a role in how a work is brought into a place. Artist Binta Diaw is from Senegal but was born and raised in Milan, for example. Binta is very interested in history and memory, focusing on the way Black narratives are told in the Western context. Her installation Diaspora looks at hair politics. It's a site-specific work where she invites women of African descent into the space. They engage in conversations while practicing hair braiding for the installation. These can be conversations about womanhood and their life reality here in Europe. In the German context, most of them are from Nigeria, Ghana, or Senegal, living here in Berlin. Binta employs braiding techniques as a way of recreating the mapping system that enslaved people used while trying to escape from the plantations. They used to also hide seeds in their braids to later plant them in places they would settle in. The seeds planted in the installation symbolize life and resistance, they grow over time and revive the artist's work throughout the biennial. Without the presence of the artist and the hairdresser, this site-specific work wouldn't exist.
C&: With Diaw's work Diaspora but also in the general approach of the biennial, the discursive or conversational functions like a conceptual pillar. Why is verbal exchange so crucial?
MHP: It's always important to be able to talk about things. With this biennial we have what we call different "activations" happening in discursive and performative spaces. I'm very fond of conversations that take you out of the over-intellectualization of things to evoke the affective – I believe discourse can take many forms. Also, in keeping with Kader's work of recent decades, it's important to address the question of decolonization and how we can do it in an effective way. Through artistic practice, through discourse, but also through expression of the body, through ways in which emotions are expressed and welcomed
C&: How do you situate the city of Berlin in this approach?
MHP: The Berlin Biennial takes place in Berlin – that's a fact. But I believe whatever starts here can also take different shapes and happen in other rhythms and frequencies. This here is a starting point, and it will feed into other institutions outside of Berlin and Germany. I will be going back to Dakar at some point – that is where I am grounded. I came here with something and I will go back with something else that can nourish some ways of doing and thinking, not to change them necessarily but to reinforce them at different levels. For me it wasn't necessarily so much about Germany, but about what to bring in terms of conversation, artists, and artworks. Coming from Dakar, you have a list of artists with strong practices that don't necessarily go beyond their own context. It was important to be and create that bridge – that's what I was most animated by.
C&: Kader Attia's practice has for many years centered around questions of "repair," implying larger themes of healing and caring. Have these informed your curatorial process for the biennial?
MHP: The conversation around restitution came under the spotlight after French President Macron started a focused action on the question – that move put things into motion for it to become a central conversation. Bénédicte Savoy and Felwine Sarr did an amazing work of investigation and analysis around the restitution of looted heritage in Africa within the framework of Macron's invitation. I believe that restitution is happening gradually, but it's been pulled in so many directions and you hear the word everywhere, making it more challenging to achieve real and effective restitution.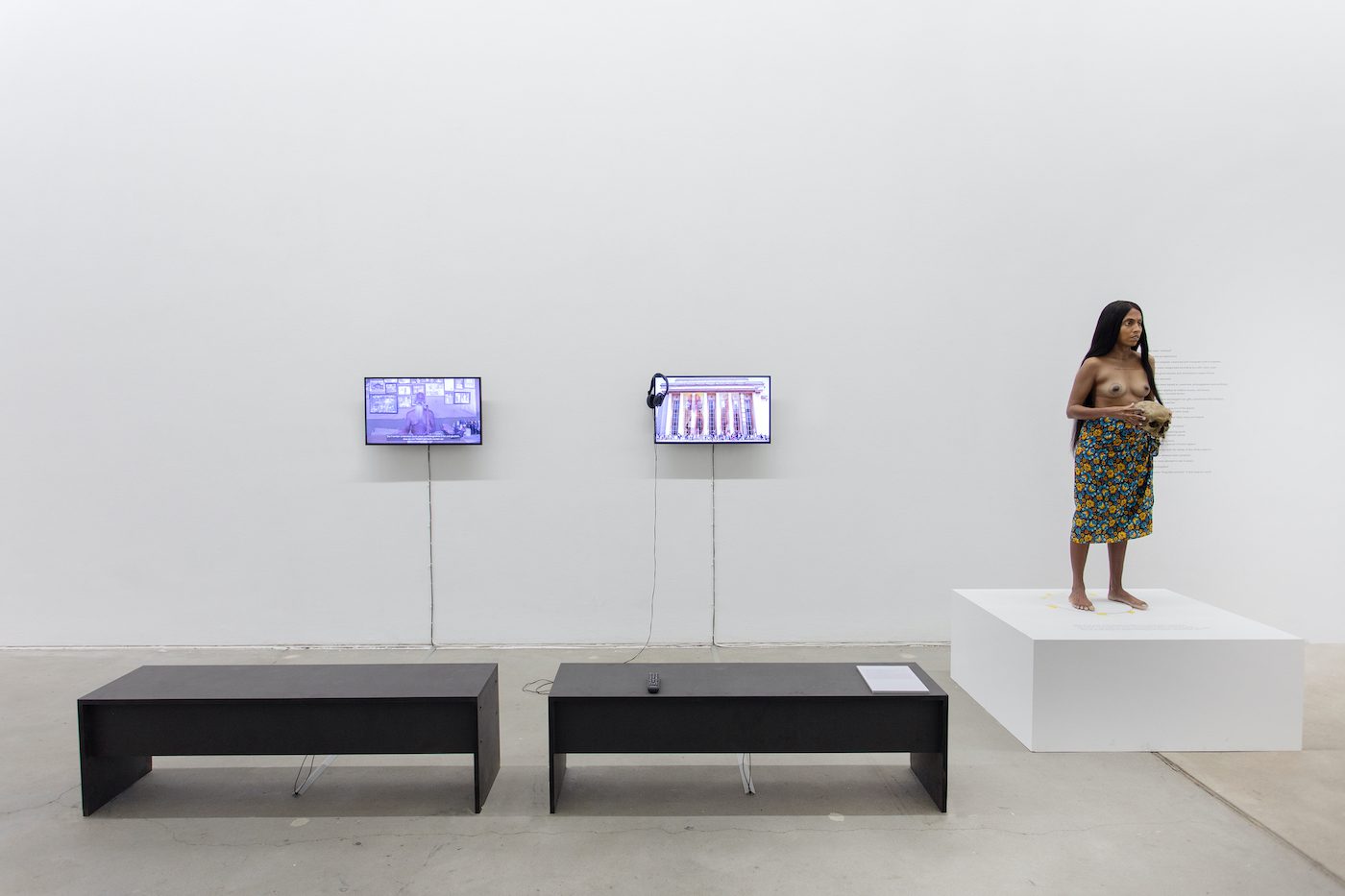 Coming from Senegal, I believe we need more profound action when it comes to processes of repair. The discourse is one thing but acting for effective repair is another. I'm coming from RAW Material Company, a center for art knowledge and society established eleven years ago in Dakar. We've been thinking about society and society-making and why art practice is important in that context. We are trying to ensure that art practice is not merely seen as decorative or aesthetic, and that people are aware that a lot of knowledge is embedded in it and should use it as a tool for change.
I think repair or healing applies differently from viewer to viewer. I'm pretty sure that for visitors coming from different perspectives and political ideologies, one work can create ease and distress at the same time. The main question that remains is: why and for whom do we do what we do?
Magnus Elias Rosengarten is a writer and artist who currently lives in Berlin.