Since the Angola-Golden-Lion-Sensation in Venice we have been approached a lot of times by journalists with that one question:
"So. . . is contemporary African art the next big thing? Can we even call it a HYPE?"
The media's huge interest in the new "Boom" led us to the idea of, instead of answering that question ourselves, forwarding it to artists, curators, directors, or advisors to ask for their personal opinion on what they think of it:
.
More than twenty years after the time when the West was stating with no shame that there was no contemporary art in Africa, more than twenty years after a long series of blockbuster exhibitions mostly selling the continent as an exotic brand, twenty years after the birth of landmark magazines such as Third text (London), Revue Noire (Paris) and NKA (New York), it seems that the world has little evolved. As if nothing has been done to knock down all the preconceptions and clichés shadowing the critical discourse produced by African artists, curators, critics, historians and researchers. Contemporary art from Africa had its 'moment of glory' in the 1990s. At the turn of the millennium, it was widely accepted and acknowledged that artistic production from Africa was not "authentic", "traditional" and "nice looking". It is the voice, the guts and the soul of people who have something to offer theoretically, conceptually, and aesthetically. It is a critical look at all the societies around the world by a group of intellectuals and artists who just happen to be from Africa.
Africa is the "hype"? So sweet. After all, not so long ago they would call it the Dark Continent. I guess we should be grateful to be in the light now, in case somebody did not notice that it has already been the case for a long time…
N'Goné Fall, curator and art critic
.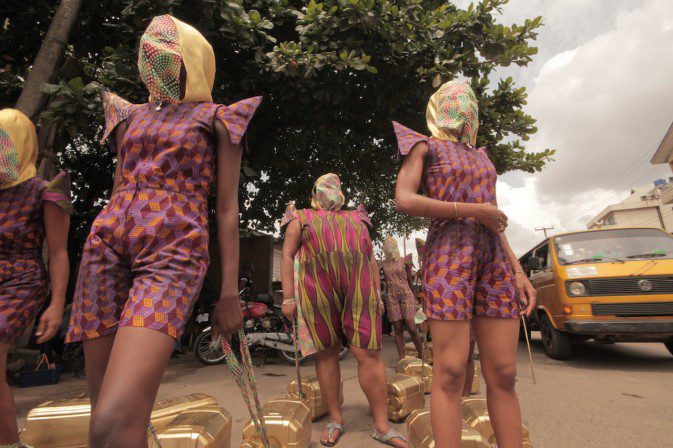 Wura-Natasha Ogunji, 'Will I still carry water when I am a dead woman', performance in Lagos, 2013. Photo: Ema Edosio
.
"I am not sure I would call it the next big thing but there is something happening that is just not hype! There is now a plethora of artists, curators, galleries, art spaces and collectors active on and off the continent. I think it was going to happen sooner or later but we were rather busy dealing with other things post colonial rule. I strongly believe that out of conflict comes creation and the evolution of contemporary art in Africa has seamlessly been working in tandem with the geopolitics of the region. We are all suddenly in synch, so maybe that is what everyone is noticing. This summer, Tate Modern finally got on board with exhibitions by artists such as the Sudanese Ibrahim el-Salahi and Beninese Meschac Gaba. Angola won the Golden Lion for best pavilion at the recent edition of Venice Biennale, Ghanaian Lynette Yiadom-Boakye is on the shortlist for this year's Turner Prize, Kenyan artist Wangechi Mutu's solo retrospective recently opened to critical acclaim at the Brooklyn Museum in New York, and Christie's recently sold Ethiopian Julie Mehretu's mural-like architectural landscape Retopistics: A Renegade Excavation (2001) for a record sum of $4,603,750. Is it hype? I don't think so but when it rains, it pours."
Bomi Odufunade, art advisor
.
"The question supposes that the time for contemporary African art is in the future. Consider this: in 2004, ArtNews magazine asked if contemporary African art is the "Newest Avant-garde?" That is nearly ten years ago. And a few years later, a New York Times critic wondered what would happen when the "novelty" of Anatsui's work wears off–never mind that his career spanned more than forty years. Folks can't seem to come to terms with the fact that African artists have now taken and secured their seat at the dinner table, invited or not! Besides, there is no question that African artists are doing some of the most important and engaging work in the global scene today."
Chika Okeke-Agulu, artist, art historian, curator and blogger
.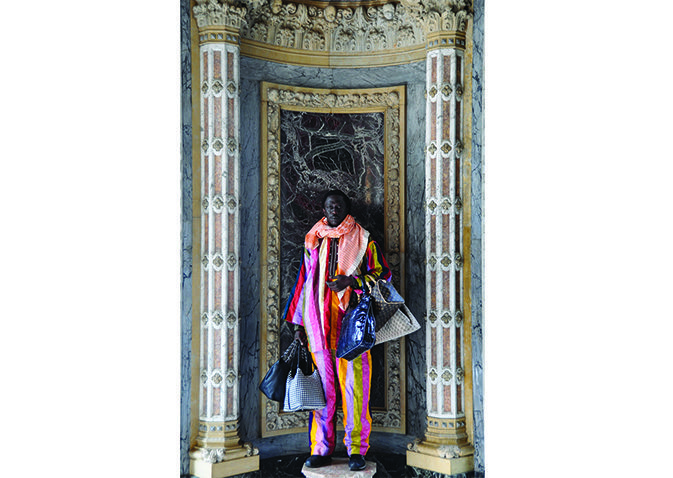 Kiluanji Kia Henda, 'The Merchant of Venice' (2010). Courtesy: Galleria Fonti, Naples, Fondazione di Venezia.
.
"I would not call it a hype, it would be pushing it out of contemporary contexts and building new constructed narratives of the return to the 'exotic'. Before we can call it that, we need to have sound understanding of our histories, research on the market, education and migration. In my experience there are increasing African art auctions, however, they are still struggling in terms of making relevant sales. Prices are still very low and for now it's the 'hype' because the auctions are a bargain! It is the best time for collectors to notice, since the prices of the artworks are below their real values. There are still huge challenges in promoting contemporary African art, sales are still much stronger in 'tribal' arts. The contemporary market is able to create its own online platforms and networks internationally and is building its historical archives like never before. The questions are: How can we maintain a modern discourse of the new without the colonial panoptical gaze? How can it grow stronger and how long can we keep sustaining it?
African art will sell on the dependency of what these represent to big collectors, which might be dangerously often westernised expectations of visual practice of a whole continent rather than the appreciation of modern nations with thousands of cultures and languages. If the artwork 'fits' particular criteria, this would sell better than something more conceptually created. This is not the case for all but it happens very often. The art market still doesn't quite understand what modern African art is and needs to evolve in terms of labelling criteria like an anthropological survey. Can we change the expectations and 'tastes' of buyers, to collect art not as a form of 'home deco' but as pieces of reflection, learning, narrative and education? At the moment it seems the strongest buyers and collectors now come from the African continent, noticeably Nigeria. Our economies are stronger, our populations growing, and a better international network to the world has developed. The African art worlds are still fighting against marginalisation and against racism in the market. As artists, if you are passionate and integral to your work and visions and responsible, you continue to create work regardless of how the market turns around you."
Nathalie Mba Bikoro, artist
.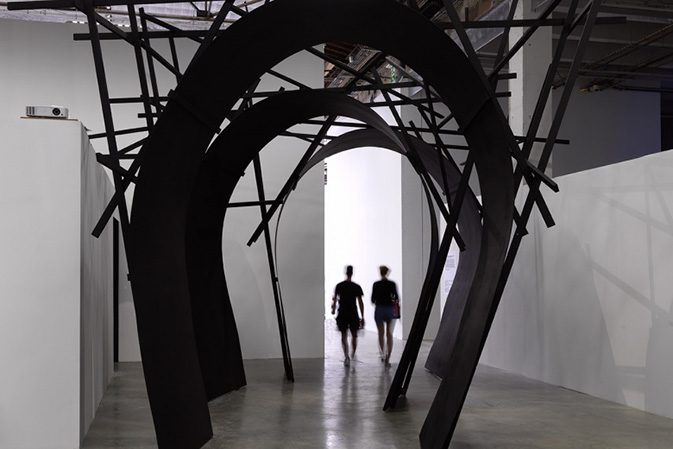 Serge Alain Nitegeka. Photo : André Morin.
.
"Just because the international art world is no longer ignoring us does not mean we're the next big thing. To my mind, the current interest of the media can be attributed to two separate but related developments. On the one hand, the very fundamental fights initiated by Okwui Enwezor et al about fifteen years ago have finally, to a large extent, been won. To put it bluntly, an informed audience now knows that contemporary and African are not mutually exclusive adjectives. On the other hand, a dozen or so individual artists have really made a name for themselves. But the success, both critically and in terms of the market, of Julie Mehretu, Meschac Gaba, Wangechi Mutu, Nicholas Hlobo, El Anatsui and William Kentridge does not necessarily reflect growth across the category as a whole. I am wary of the motives of anyone claiming otherwise… We do not want to be the next China."
Joost Bosland, Stevenson, Capetown
.
"The surge in interest in African and Diaspora art is welcome from two standpoints from my point of view. The first being, that although general progress has been made socially, people of colour still struggle for due recognition in the global playing field. When I sit down for a cup of coffee at the local Starbucks, white people still unnecessarily clutch their purses from fear that I may have sticky fingers. These little quotidian occurrences translate into big actions when black artists are chosen for museum shows. So I welcome the overdue recognition of (politically) black artists at larger venues, if not to take that tiny step closer to a world of diminishing prejudice. The second reason I welcome these overdue actions is because of the recognition of artists like Zanele Muholi. Artists who are challenging us to look critically at ourselves. For so long black sexuality has been taboo and avoided by us. Muholi challenges us to start talking about what satisfies us sexually; a huge political step forward."
Ato Malinda, artist
.