"In Nigeria, our home, the home of Art X Lagos" says Tokini Peterside, "we have experienced protests, we have experienced a new movement".
The founder of Art X Collective was speaking in her opening address to launch the fifth edition of what has become West Africa's premier art fair. Started in 2015, Art X Lagos has steadily grown in stature and size with a reported 10 000 people attending the 2019 edition.
Plans for the 2020 fair were well on the way, but with such drastic shifts in normalcy wrought by the Covid-19 pandemic and protest marches in Nigeria, the US, UK and elsewhere, Peterside insists it is a privilege to press ahead with the 2020 fair, which "is so different from what we have done in the past."
At first slated to run from 6th to 15th November in a hybrid of physical and digital formats, the new dates — from 2rd to 9th of December — will be rendered strictly online on ARTXLAGOS.com, a relaunched website which will feature 10 galleries and as many as 200 works by artists across Africa and its diaspora.
Highlights include screenprints by Uzo Egonu (kò Gallery, Lagos), portrait photography by Angèle Etoundi Essamba (SMO Contemporary Art, Nigeria), mixed media paintings by Tiffanie Delune (Ed Cross Fine Art, UK), acrylic and Posca paintings by Boriz Nzebo (Galerie MAM Doula, Cameroon) and collages by Nù Barreto (Louisimone Guirandou Gallery, Côte d'IVoire).
"It wouldn't be Art X Lagos though" says Peterside "without a special curated program" which includes Graveyard of Ideas, a two part offering of "restorative sessions" for subscribers and also New Nigeria Studios, an online exhibition created in response to the "End SARS" protest, which brought the most populous black nation to a standstill in October.
Started in Lagos to denounce the country's Serious Armed Robbery Squad (SARS), and its brutality on innocent citizens, the marches spread through most of the country and lasted throughout October. An open call for sponsorship to frontline photographers at the protests was made and the accumulated works have been tastefully curated by the Art X team.
Navigation through the wealth of photographs is made easy by an exhibition map and 21 subdivisions according to themes and titles such as "Change" and "Justice" and "#" and "@" — simulations of search engine filters for and by the internet savvy subset of Nigerians who strived for an end to SARS.
A series of zeitgeist discussions titled Art X Talks seeks to further engage visitors to the online fair. These include: The Black In Art, a discourse on the real and conceived ideas of "blackness" in relation to art making, its makers and collectors; Sir, The Revolution Has Begun, which considers the possibility of creative output to bring about socio-economic change; and Art X Review: The Wrap Up, an advice session for budding artists, which made a brilliant choice of guest speaker in Njideka Akunyili-Crosby.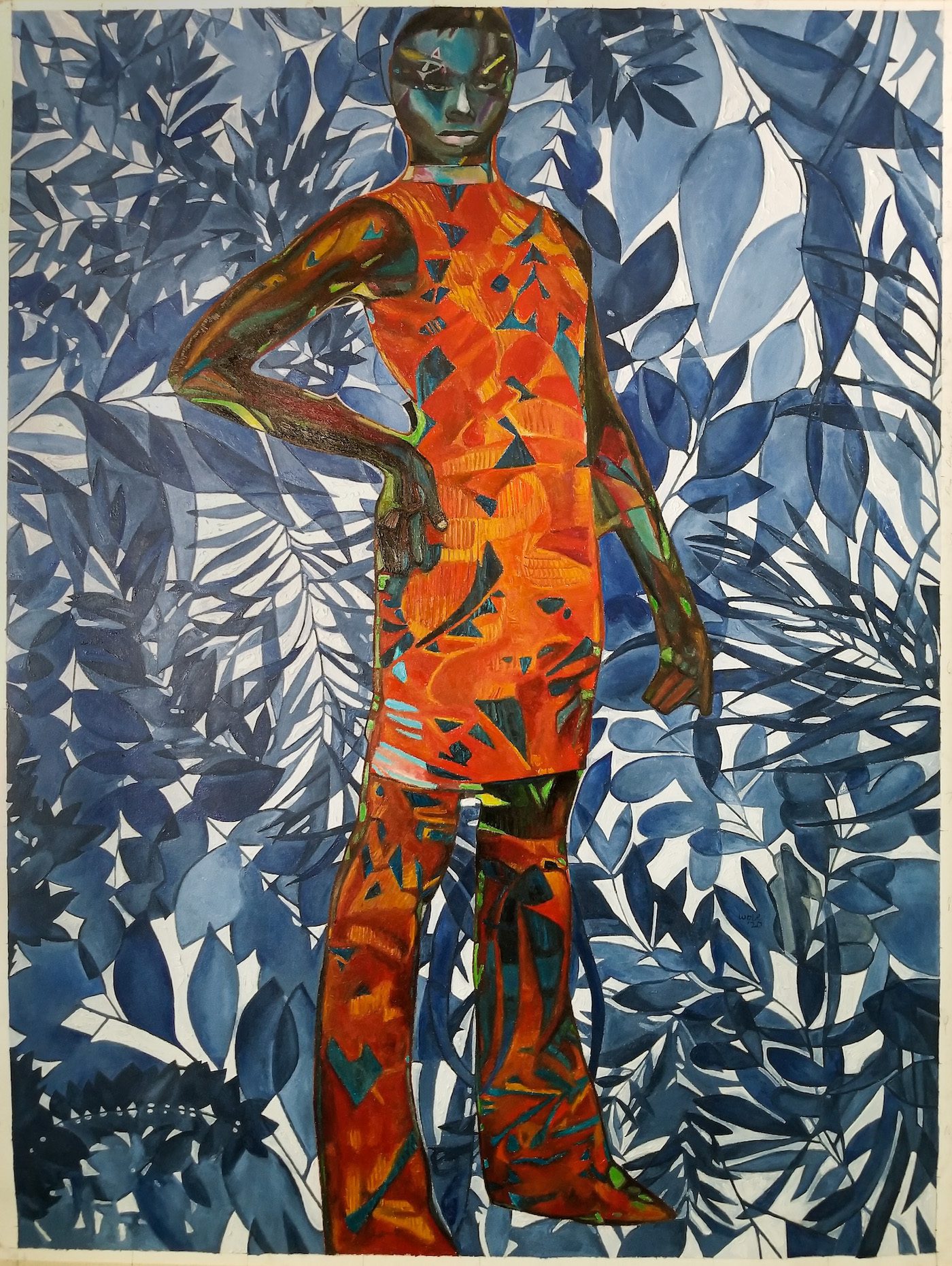 "This year we have challenged ourselves and pushed further than we thought possible" says Peterside, who could easily be speaking about pressing ahead with Art X fair against all odds, but is specifically referring to Art X Live, the live concert which combines music with visual art and is a highlight of each edition of the fair. In its place is Like Someone's Watching, a performance film featuring two of Afropop's cutting edge artists in Oxlade and Tomi Owo. The second half of the 40 minute video combines a recorded live set by DJ Camron, which is collaged with graphic designs by King Jesse Uranta, and images of Nigerian and African intellectuals and freedom fighters.
"We had planned the biggest blow-out imaginable for our celebratory 5th anniversary edition" concluded Peterside after posting her opening address on social media, "but the universe had other plans". These plans required even more resourcefulness and invention, both of which Art X fair had in considerable amounts.
Sabo Kpade is writer, journalist and a Fellow of Global Arts and Cultures at Rhode Island School of Design (USA). He currently writes for Contemporary And (C&). Previously, he wrote for Okay Africa, Guardian Newspaper Nigeria and Media Diversified.