Prince Claus Fund announces the  12 artists who will be reimagining the future of their cities through design and creative problem-solving in a mentorship programme Building Beyond.
Hailing from 9 African countries these creatives work in a wide range of design fields that include architecture, urbanism, digital design, visual arts, photography, research and performance.
In Building Beyond  they will work on projects that re-imagine the future of public space, community and functionality in their own contexts within their growing continent. They will be guided by four mentors, experts in architecture, art and design: artist, architect, critical space practitioner from Sudan, Ola Hassanain; architect, anthropologist and tech entrepreneur from Togo, Sénamé Koffi Agbodjinou; architectural researcher, designer and performer from South Africa, Khensani de Klerk; and fashion designer and artist from Senegal, Selly Raby Kane.
Building Beyond is an alternative educational programme that aims at fostering thought leadership, promoting criticality, and reframing design-based practices. The group will come together to jointly reflect on the future of cities and communities, whilst each developing a concept that fits into their wider practice. With this programme we aim to contribute to an ongoing conversation on how creative practices rooted in locality and community can lead to new perspectives and promote transformative urban agendas that change how we inhabit our world.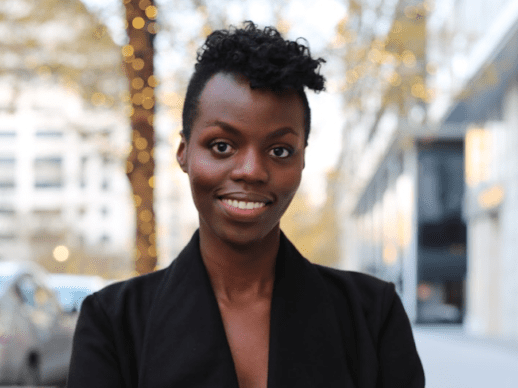 Flavia Gwiza | Rwanda
Gwiza is an architect and urbanist, whose work revolves around creating resilient urban spaces. Her practice includes architectural and urban design methods and the facilitation of participatory planning and design workshops.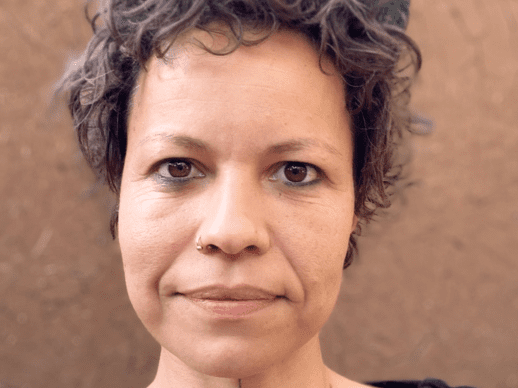 Hana Tefrati | Morocco
Tefrati is a choreographer, performer, visual artist and curator. She is devoted to creating new spaces for experimental movement research in Marrakesh and continues to perform internationally and teach improvisational dance.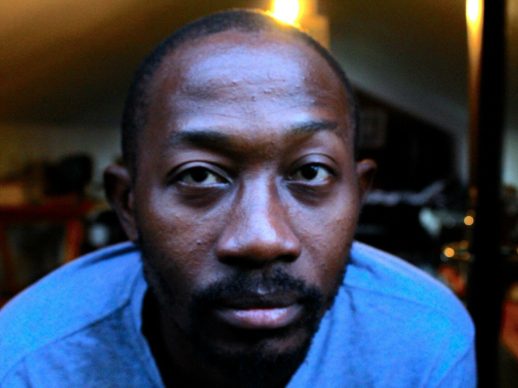 Russel Hlongwane | South Africa
Hlongwane is a cultural producer and creative industries consultant. His work is located at the intersection of heritage, modernity, culture, and tradition as it applies to various disciplines of artistic practice.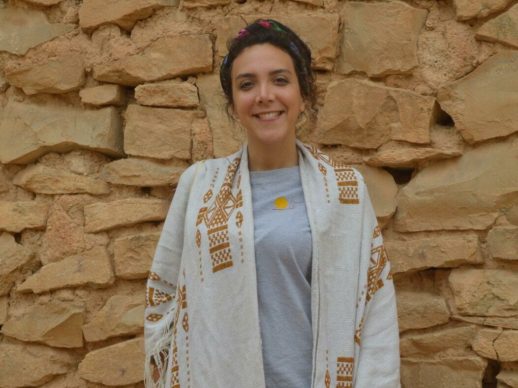 Ikram Hamdi Mansour | Algeria
Mansour is an eco-architect and cultural project manager. Her work is rooted in the exploration of new realities for city-community relationships. Her creation processes involve a multidisciplinary approach emphasizing the current crises in Algeria.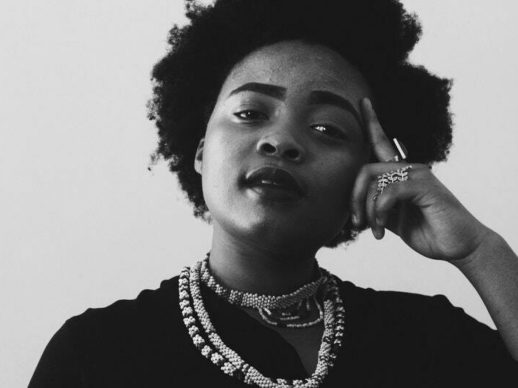 Inam Kula | South Africa
She tells authentic stories of South Africans through architecture, urbanism, and activism. Kula's work as an architect and activist seeks to address the relationship between space and power.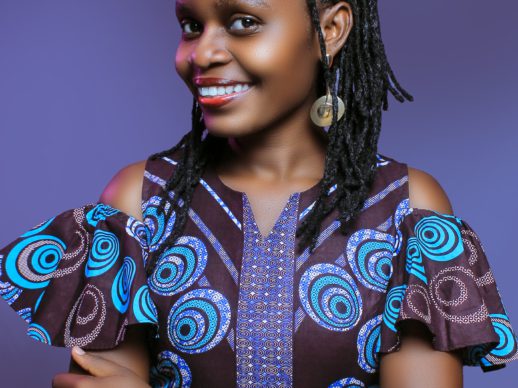 Katesi Jacqueline Kalange | Uganda
Kalange is a visual artist, whose work finds its form in a multitude of media, while using weaving and welding techniques to build sculpture conceptual artworks. Within her activism-oriented works, she seeks to create dialogues amongst her audience.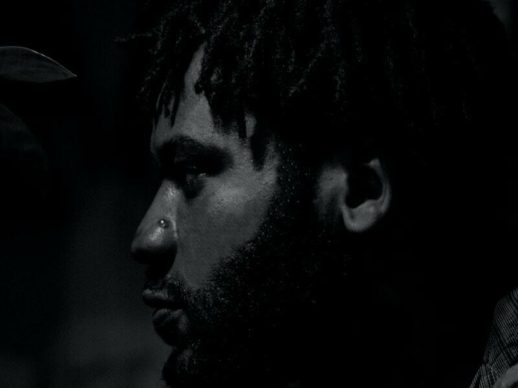 Kwasi Darko | Ghana
Darko is a fine arts photographer, digital artist and curator. His work uses visual art and performance art to create visibility and weave positive narratives for people usually ignored and underrepresented in his society.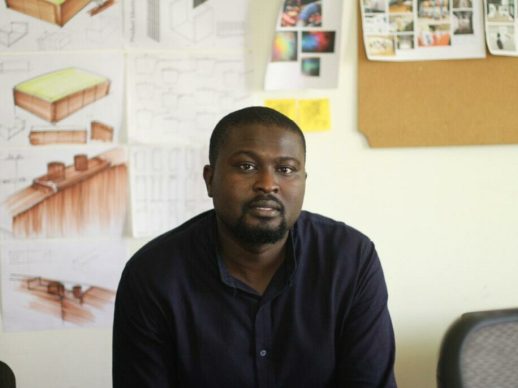 Nifemi Marcus-Bello | Nigeria
Marcus-Bello is an industrial designer, known for his community-led, and ethnographic-conscious design approach. In 2017, he founded nmbello studio, focusing on furniture, product and installation design.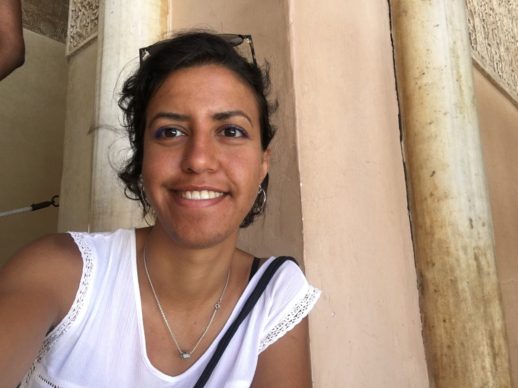 Salma Belal | Egypt
Belal is an architect and urbanist. Through her work, she seeks to explore different forms of engagement with urban activism, inspired by Cairo's complex and continuous flux.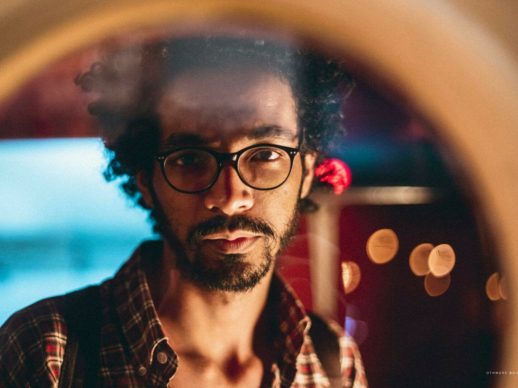 Youssef El Idrissi | Morocco
El Idrissi is a self-taught artist, researcher and cultural worker. Within his artistic practice, El Idrissi focuses on decolonization of imaginaries, the relationship between psyche and space, technology and living beings, errors and symbiosis.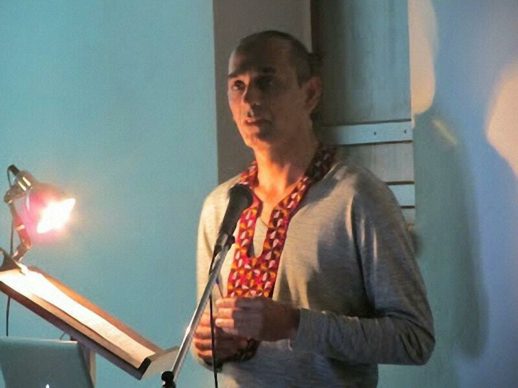 Mohamed Sirra | Morocco
Sirra is an artist, designer and researcher. He creates experimental and thought-provoking urban interventions and public art projects that build and reinforce social bonds in public spaces.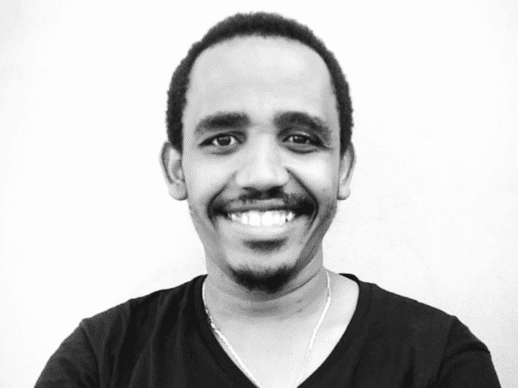 Yishak Teklegiorgis | Ethiopia
Teklegiorgis is an architect and a founder of Zorit Architects, a consultancy firm. His practice is build on the premise of socially engaged architecture with a focus on community participation, local knowledge, and sustainability.
The Creative Industries Fund NL is the Dutch cultural fund for design, architecture, digital culture and every imaginable crossover. The Fund supports remarkable and innovative projects, research and activities by designers, makers and cultural organisations in the creative industry.
Through various schemes and open calls, the Fund's Internationalisation programme aims to promote international exchange and collaboration with the Dutch creative industry. One specific component is the international programme Inclusive Cities and Societies through Design, through which the Fund stimulates the contribution of design to the Sustainable Development Goals (11 and 16). For this programme component, the Fund focuses on (knowledge) exchange between the Dutch creative industry and African creative industries. The Building Beyond Mentorship and partnership with the Prins Claus Fonds are part of this programme.