"It is all about empowerment in a world that doesn't even think we're beautiful."
This is a quote from a conversation with queer performance duo Brother(hood) Dance! A statement that gives strength and at the same time painfully underlines the fact that we are still living in hierarchical, homophobic, and racialized conditions. Conditions
 that are unresolved on many levels, in the most varied contexts, discourses, and situations.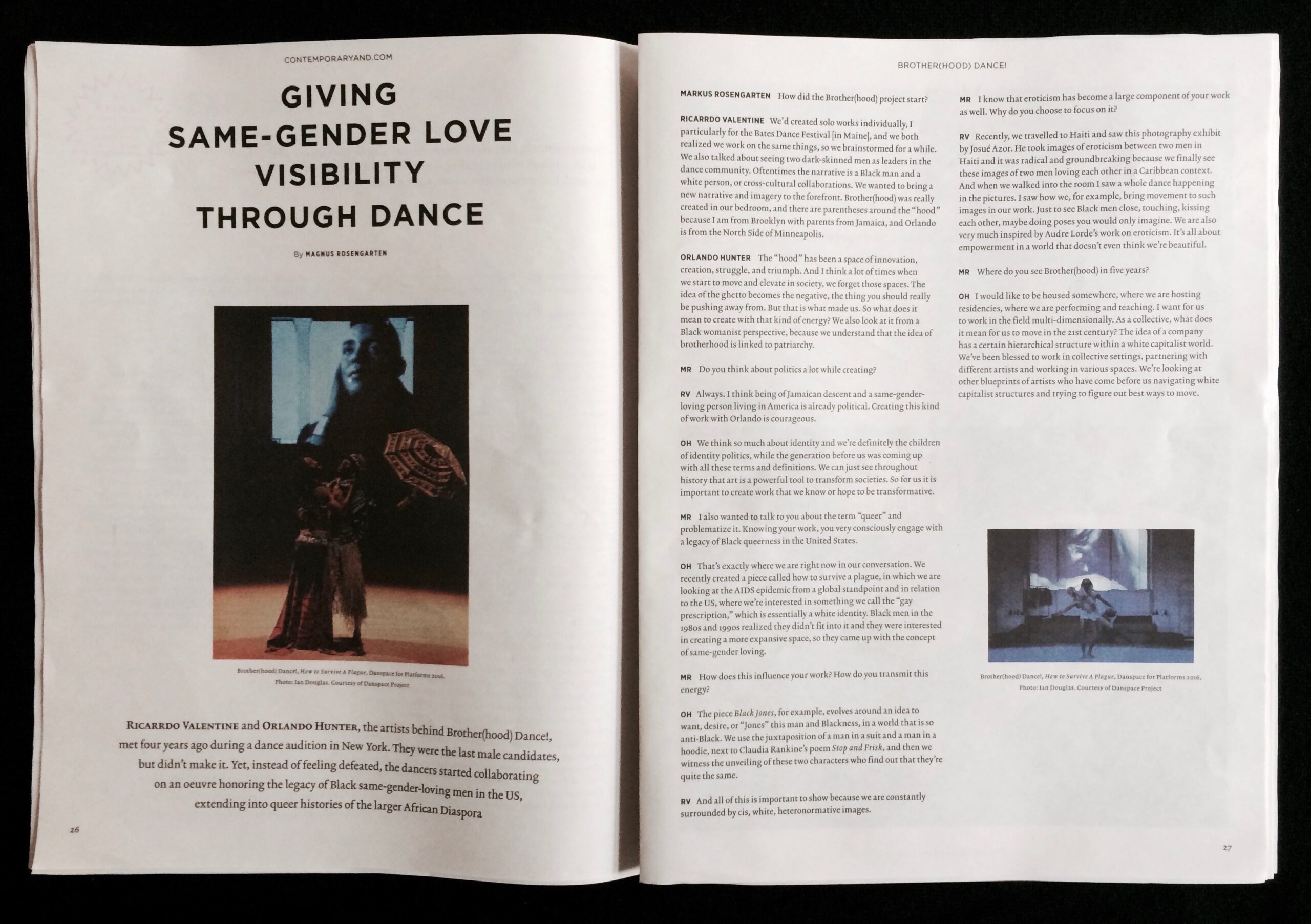 For our eighth print issue, we have talked to diverse individuals – from sculptors in Douala to performers 
in Brazil – about the conditions they are working
 in. During all these conversations, core questions consistently emerged: Why am I doing what I am doing, and what is my responsibility and purpose? Towards society, towards myself? Towards the current conditions we are all experiencing?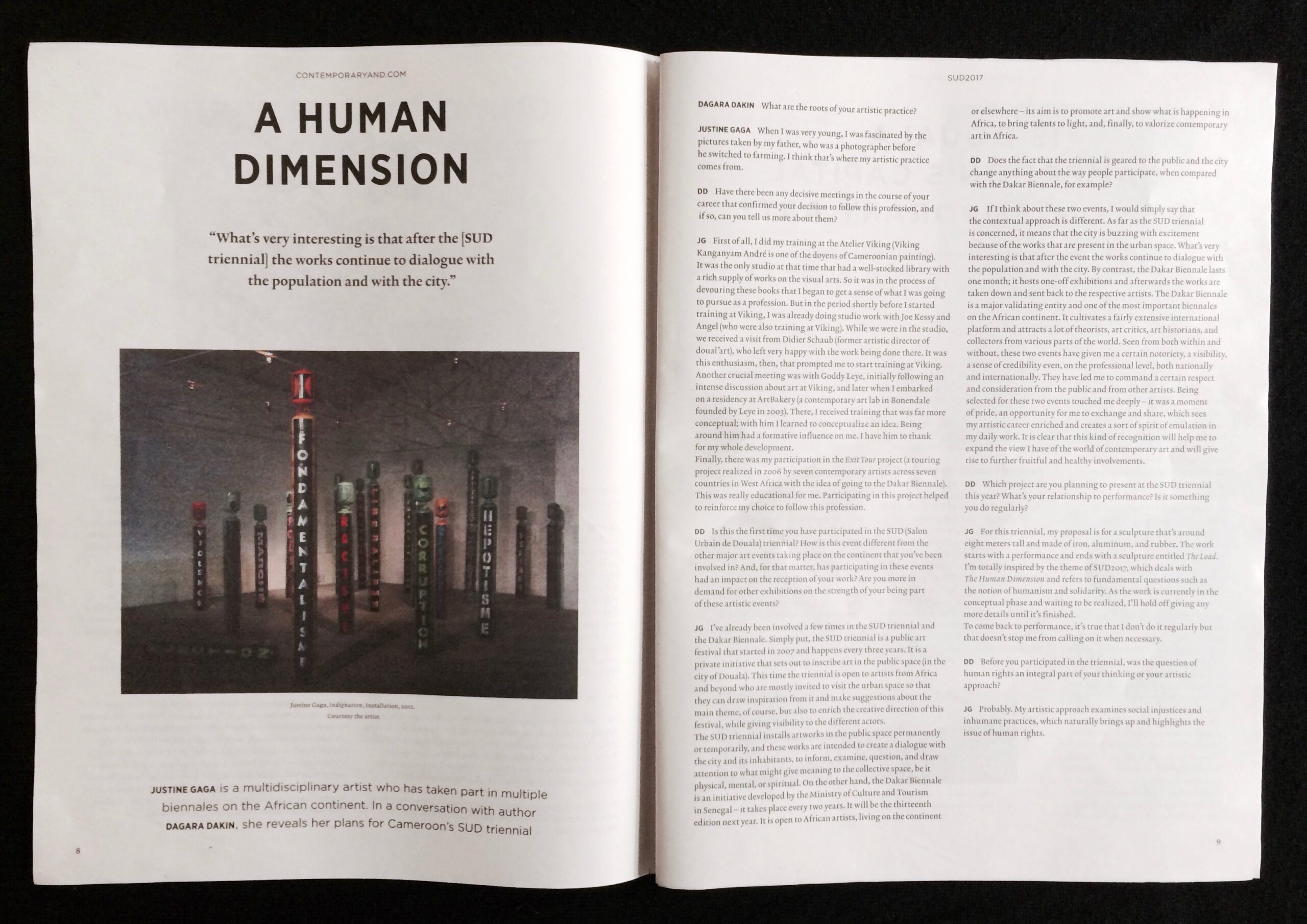 Our special focus lies on certain aspects of the conditions of the Cameroonian art scenes – from
 the renowned art festival SUD, which is running this December in Douala, to contemporary art production in Yaoundé and at Bandjoun Station, 300 kilometers away. Thanks to artist Barthélémy Toguo, Bandjoun Station is a visual arts center hosting a unique collection of contemporary art works from Europe. 
A reflection of new conditions: For a change, works by artists such as David Hockney and Stephan Balkenol are accessible in western Cameroon rather than a major European or US museum.
These are of course only tiny glimpses into particular conditions and various possible attempts to transcend them. Or, as one smart person from the C& network put it recently: As for the world, it's a mess, it has long been a mess. But the beauty persists …
With contributions by Magnus Rosengarten, Will Furtado, Dagara Dakin, Monica Nkodo and Yves Makongo.
The C& Team
READ THE FULL PRINT ISSUE HERE.