Further to the call for applications to take part in the Pan-African exhibition of the 11th edition of the Rencontres de Bamako, entitled Afrotopia, the biennale received more than 300 applications from artists and collectives based across the African continent or in its diasporas.
The selection committee was composed of the Artistic Director, Marie-Ann Yemsi, the General Delegate of the Rencontres de Bamako, Samuel Sidibé, as well as members of the Curatorial Advisory Committee, Sammy Baloji, Olfa Feki, Rébecca Lamarche-Vadel, Lekgetho James Makola, Aïda Muluneh, and Azu Nwagbogu.
After carefully reviewing each application, the members of the selection committee and the Rencontres de Bamako team have chosen 40 proposals. They sincerely thank all artists who applied and congratulate those who have been selected.
Full list in alphabetical order :
Héla AMMAR (Tunisia)
Bianca BALDI (South Africa)
Raphaël BARONTINI (France)
Neil BELOUFA (France – Algeria)
Zied BEN ROMDHANE (Tunisia)
Girma BERTA (Ethiopia)
Sibusiso BHEKA (South Africa)
BLACK ATHENA COLLECTIVE
Heba Y. AMIN (Egypt), Dawit L. PETROS (Eritrea – Canada)
CAIRO BATS COLLECTIVE
Mai AL SHAZLY (Égypte), Yvonne BUCHHEIM (Germany), Magdalena KALLENBERGER (Germany), Hagar MASOUD (Egypt), Nadia MOUNIER (Egypt), Omneia NAGUIB (Egypt)
Joana CHOUMALI (Ivory Coast)
Julien CREUZET (France)
Mounir FATMI (France – Morocco)
Rahima GAMBO (Nigeria)
Gabrielle GOLIATH (South Africa)
Eric GYAMFI (Ghana)
Kelvin HAIZEL (Ghana)
Mahamoud IBRAHIM (Comoros)
Délio JASSE (Angola)
Hélène JAYET (France – Mali)
Lola KEYEZUA (Angola)
Phumzile KHANYILE (South Africa)
Youcef KRACHE (Algeria)
Michael MCGARRY (South Africa)
George MAHASHE (South Africa)
Fototala King MASSASSY (Mali)
Teddy MAZINA (Burundi)
Mpho MOKGADI (South Africa)
Baudouin MOUANDA (Republic of the Congo)
Joseph MOURA (DR Congo)
Musa NXUMALO (South Africa)
Qudus ONIKEKU (Nigeria)
Alain POLO (DR Congo)
Rina RALAY-RANAIVO (Madagascar)
Athi-Patra RUGA (South Africa)
Fethi SAHRAOUI (Algeria)
Christian SANNA (Madagascar – France)
Zina SARO-WIWA (Nigeria)
Bogosi SEKHUKHUNI (South Africa)
Georges SENGA (DR Congo)
Sarah WAISWA (Uganda – Kenya)
.
.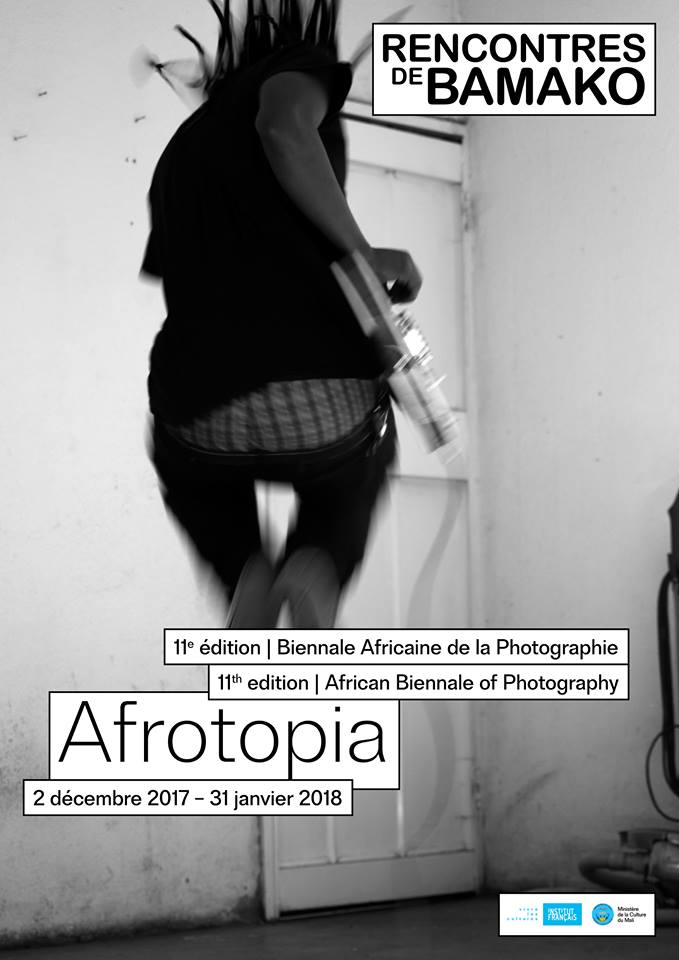 ---
.
http://www.rencontres-bamako.com/